UB40

UB40 Live Friday May 3, 2017 @ VIVO Beach Club, Carolina, PR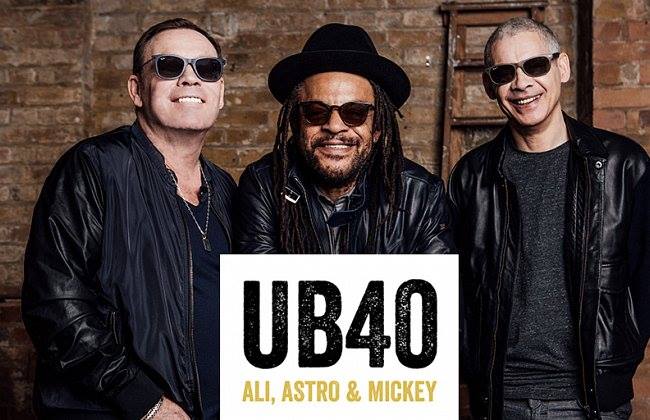 The History of UB40
We are UB40 featuring Ali Campbell, Astro and Mickey Virtue, all of us founding members of the original UB40. Ali and Mickey left the band in 2008 and were reunited with Astro when he left too in 2013.
The original line-up of UB40 with Ali, Astro and Mickey enjoyed huge success over a period of 30 years from 1979 until 2008, including number 1 album's and multiple top 10 gold and platinum selling albums and Grammy nominations, 4 number ones worldwide. Total of 70 million plus sales.
We would not want anyone to confuse Ali, Astro and Mickey's band with the band that carried on using the name UB40 after 2008 made up of other founding members and new members they tried to replace us with in their attempt to trade off the reflected glory of the success of the original line-up.
Only with Ali Campbell, the legendary voice of UB40, reunited with Astro and Mickey can audiences get to experience the closest thing to the sound of the hugely successful original line-up of UB40 as all the hits are played. They can also get to hear these three founding members' and UK reggae pioneers' latest take on the genre.
When vocalist Astro and keyboard player Mickey Virtue rejoined forces with Ali Campbell, the spirit of their old band UB40 was never going to be far from the surface. All three were founding members of the iconic Birmingham reggae troupe who topped the UK singles chart on three occasions and sold 70 million records as they took their smooth yet rootsy musical blend to all corners of the globe.
Having reiterated their credentials as consummate live performers with triumphant gigs this year in places as far flung as Nigeria, South Africa and Papua New Guinea, Ali, Mickey and Astro are now turning their attention to the studio and a new album, Silhouette, that is an inspired mix of freshly-minted new songs and sparkling, reggaefied cover versions of classics by The Beatles, Bob Dylan, The Chi-Lites and others.
Silhouette, recorded in London's legendary RAK Studios, plays unashamedly to the trio's strengths. Ali's voice, described by Astro as being 'like a fine wine' (red, presumably), remains as strong as ever – rich, melodic and instantly recognisable. With the redoubtable Astro lending strong vocal support and Mickey's keyboards to the fore in a new band that includes a three-piece horn section, their lithe but potent sound should delight fans old and new.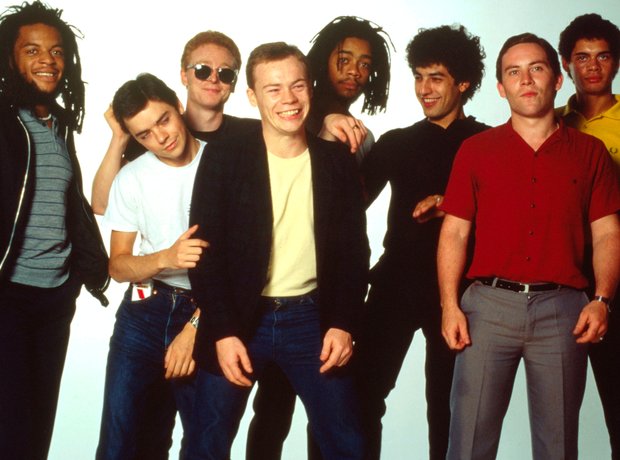 "Going into the studio with Ali again took me back in time," says Astro. "We hadn't recorded together for years. But, once he started singing, the years just rolled away. And, whenever I had my own ideas for a vocal part, I was encouraged to go for it. There was never any hassle, as we're all having such a blast."
"Silhouette is like a continuation of the solo albums Ali has made since leaving the old band," adds Mickey. "Musically, he's been really consistent. Ali's genius is the way he can work a set of lyrics around a great melody. Any song he sings could easily be a UB40 tune."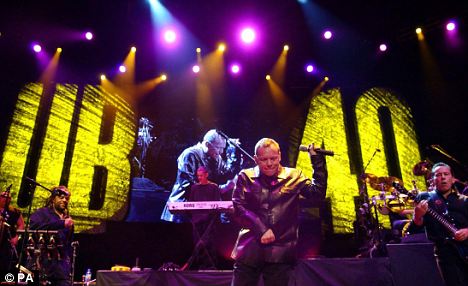 Among the album's highlights is the title track and first single Silhouette. A 1957 hit for the American doowop group The Rays, though the yearning take that appears on the album owes more to an early 1970s version by the crown prince of reggae, the late Dennis Brown. "It's a cracking tune and the reaction when we play it live is phenomenal," says Astro, who adds vocals to the track. "We've always mixed covers and originals. On the first UB40 album, Signing Off, we had one song by Randy Newman (I Think It's Going To Rain Today) and another made famous by Billie Holiday (Strange Fruit)."
Silhouette also includes an upbeat reggae interpretation of Any Time At All (from The Beatles' A Hard Day's Night album), a cover of Bob Dylan's enigmatic 1966 single I Want You (a number Ali remembers from his childhood) and an inspired take on The Chi-Lites' Yes I'm Ready (a song originally on the B-side of the soul standard Have You Seen Her). Says Ali: "Have You Seen Her was a song that meant a lot to me in the 1970s. I used to listen to the seven-inch single on my Dansette record player in the dark. And, in Yes I'm Ready, there was also a great track on the flipside – a song that nobody has really heard of."
Two other covers that may be less familiar are Sha-La-La, once a harmony hit for The Pioneers, and Jamaican singer Ernie Smith's Ride On Sammy, a cautionary tale that warns a philandering rude boy to change his ways. There is also the lilting lovers rock of Missing You. It was written by Lionel Richie as a tribute to his departed friend Marvin Gaye, it was a hit for Diana Ross, though Ali is covering the Lee Roy Gibbons version. "Lee Roy misinterpreted it as a love song," he says. "He assumed that Lionel Richie wrote it about a woman he was missing, but it was actually inspired by his memories of Marvin."
Amid such originals as the self-explanatory Reggae Music and Cyber Bully Boys, the album contains the poignant Tomorrow On My Shoulder, a previously unpublished track written by Ali's father, Scottish folk singer Ian Campbell. "It's a song about parenthood," says Ali. "My dad gave it to me when I had my first son."
As original members of UB40, Ali, Mickey and Astro helped to define reggae music for a generation. The multi-racial band, formed in 1979 in the Birmingham suburb of Moseley, pooled a diverse set of influences to put a fresh, indigenous slant on Jamaican reggae. After encouragement from Chrissie Hynde, who offered them support slots with her chart-topping band The Pretenders, they recorded their independently released debut album, Signing Off, on an eight-track tape machine in the home of producer Bob Lamb. An unexpected number two album, it gave them the conviction to chart their own course.
"Chrissie Hynde discovered us," recalls Ali. "We'd only done a dozen gigs when she saw us at the Rock Garden in London. She was top of the charts at that time, but she took us on tour. We were on the road with The Pretenders when our first single, Food For Thought and King, reached number four in the charts."
"We owed a lot to the late 1970s ska movement, too," adds Mickey. "We shirt-tailed the ska movement but we also stood apart from the 2-tone acts: their thing was a mix of punk and ska and ours was a new homegrown strand of reggae."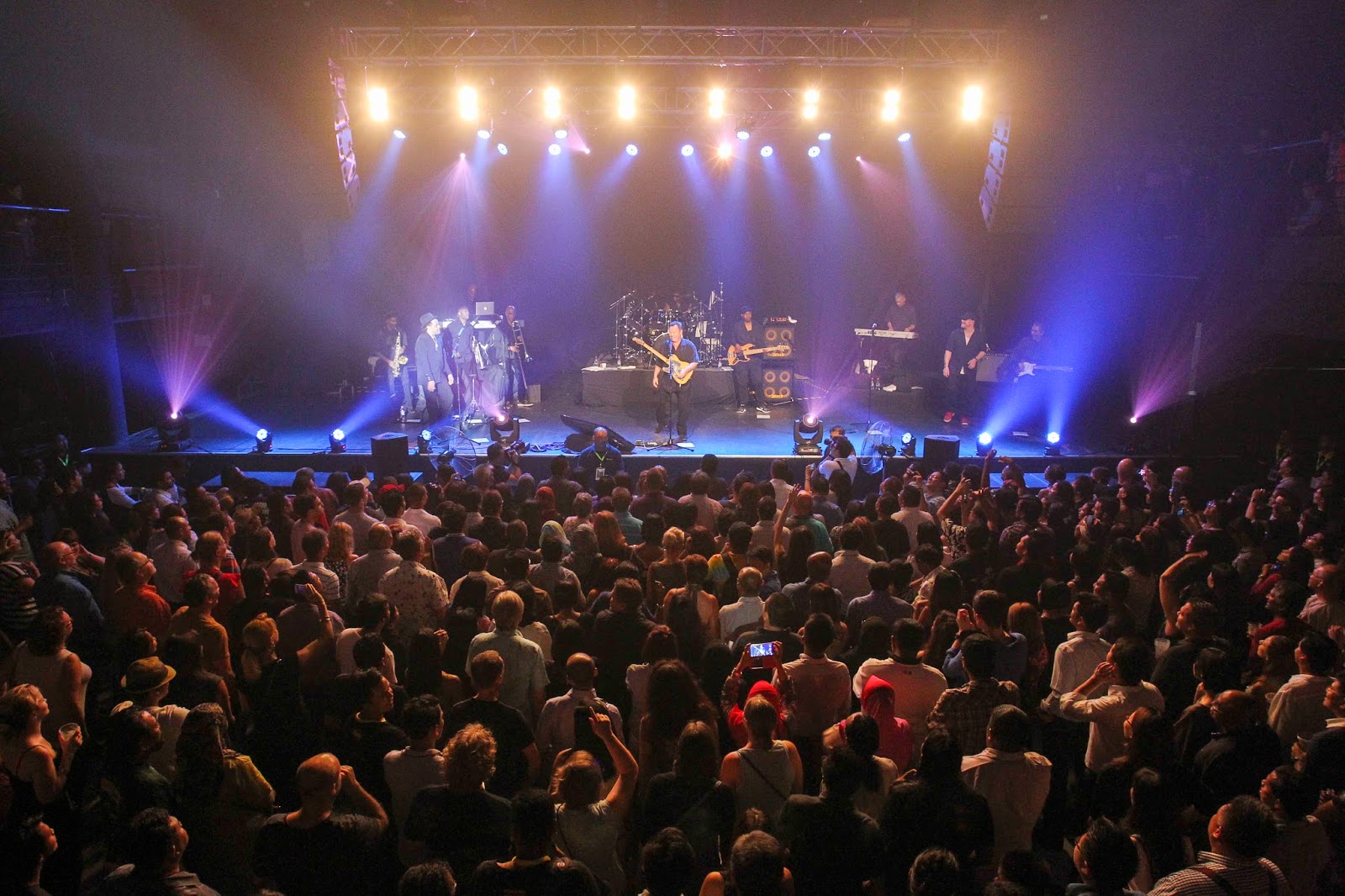 UB40 went on to dominate charts around the world, not least with the hugely successful Labour Of Love series. The first Labour Of Love album, in 1983, yielded a cover of Neil Diamond's Red Red Wine that topped the charts on both sides of the Atlantic. The band secured two further chart-topping singles at home in (I Can't Help) Falling In Love With You (also another US number one) and I Got You Babe, a duet between Ali and the band's old friend Chrissie Hynde, and Ali and Robin Campbell also scored a No.1 with Baby Come Back.
When Ali Campbell departed in 2008 after 29 years and a dozen major world tours with the band, he was followed out of UB40 by Mickey Virtue. Campbell, with Mickey lending a helping hand, has since released two solo albums. Astro remained with the band until November 2013, when he left to team up again with Ali and Mickey. Now, following some spectacular gigs at home and abroad, the trio are facing the future with renewed confidence and vigour.
"When we play live now, it feels like a real group," says Ali. "The musicians in our band have all played with other reggae acts, so they love what we're doing. And the fact that Astro is back with us after six years speaks volumes about the music we are making."
"For me, it's all about promoting reggae. At the end of the day, the fans don't care about what goes on behind the scenes. They only care about the music, and I'm sure they are going to love this record."
Bio from UB40 Official page: http://ub40.org/